Unlike low-end aluminum doors and windows used in other sunrooms and patio rooms, Omega's Vinyl windows and doors utilize a welded construction. All of the headers and jambs are solidly welded into a strong one-piece frame. This one-piece welded vinyl frame will not come loose or separate like low-end aluminum windows and doors, which are made from four separate headers and jambs held together with screws.
In coastal applications, the salt in the air will corrode the hardware in your competitor's aluminum windows and doors, making the operation of aluminum doors and windows difficult over time. Our Omega windows and doors contain no such hardware, therefore they are perfect for coastal applications.
The superior insulation properties of Tuff-Core used in all Omega's room walls means superior energy savings for you.
Omega's unique vinyl composite patio rooms, with our welded vinyl construction, also have a much cleaner and refined look than aluminum rooms since they do not require near the amount of screws and hardware typically associated with typical aluminum construction. The cleaner look and higher efficiency of Omega's vinyl sunrooms and patio rooms means that your client's projects will look as good 10 years from now as the day they were built. That translates to better energy efficiency and a higher quality look now, and more resale value later.
Cardinal Insulating Glass with patented XL Edge Thermal Spacer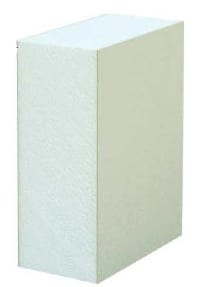 Insulating glass units supplied by Omega are manufactured in Cardinal IG's highly automated state-of-the-art factory, and utilize Cardinal's unique and patented XL Edge thermal steel spacer around the perimeter edge of the glass units. Since 1978 Cardinal has produced insulating glass units manufactured with a unique dual-seal system. This system uses a polyisobutylene (PIB) primary seal and a silicone secondary seal. PIB is the best material for keeping moisture out and argon in, and silicone is the ideal material to long-term structural integrity for the sealed glass unit. Units manufactured with this dual-seal system have demonstrated a failure rate of less than 1% after 20 years in the field. Based on decades of real-time experience in the field and in the brutal P1 lab test, where glass units are subjected to high temperature and humidity cycling while undergoing unusually high exposure to concentrated UV rays; PIB/Silicone dual-seal silicone systems last 4 to 10 times longer than other types of sealing systems insulating glass.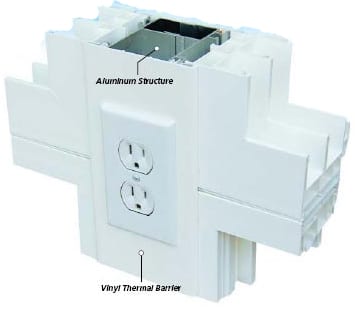 6063-T6 Aluminum posesses all of the characteristics required to build the high quality Omega Sunrooms. But a unique vinyl cladding system (called a thermalbarrier) placed on the inside and outside of each structural member eliminates the one negative attribute of aluminum - heat and cold transfer.
The Structural Thermal Barrier provides:
9 times more thermal value
7 times less likely to condensate
Dramatically reduces the transfer of heat and cold while maintaining the great benefits of an aluminum structure
Fewer exposed fasteners
Double Cam Window Lock
In these days of rising crime and home break-ins, security is a very important concern to your clients. At Omega we understand that, and have designed a locking system that takes a back seat to no one. , Omega uses a cam lock In our Omega product line Instead of latch-locks like our competitors use, which can become unlatched if the sliding panels of the windows are jarred by an intruder. Cam locks work better than any other type of locking mechanism because once the cam lock is engaged, it stays engaged. But Omega doesn't stop there. Instead of using a single cam lock, Omega installs dual cam locks on it's windows. Two locking mechanisms for double the security. Your clients might want to ask themselves a question … why aren't other manufacturers as concerned about security as Omega?
WeatherGuard™ Roof System is the ultimate solid roof system for patio rooms, gabled rooms, and patio covers. Features solid foam and aluminum construction for a highly insulated, attractive, and durable roof on your sunroom.
Available in 3", 4" and 6" widths to accommodate local building codes
Built with superior insulation against heat and cold
Finished with a highly durable aluminum surface that won't rust or corrode
Available with gutters or an attractive side fascia
Internal Weep System: Prevents service calls
4' Wide Panels: Easy installation, less seam joints
17' Clear Span Projection @ 10 L.L.: No need for post and beam support
ICBO Approval: Easy, trouble free permit pulling
State Approval: Easy, trouble free permit pulling
Patented "Snap & Lock" Roof System: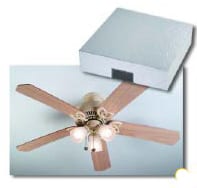 Ceiling Fan/Light Beam Option
If you plan on putting a ceiling fan or hanging lighting
in your new room, this upgraded beam option is a must.
Provides a structural location to attach fixture
Allows wires to be concealed in the hollow of the structure
Ellminates conduit on the top of your roof
Baked Enamel Finish
.024 Aluminum, stronger than the .019 gauge Standard roof
Thicker skins mean less dents, freight damage, etc.
Stronger foam allows for walking on roof
Fan beams — holds up to 35 lbs.
Full 2" x 3" raceway imbedded in roof panel with fan beam
The denser the foam, the higher insulation value
Snap together lock system - Lock system covered by 3 patents
Thermally broken roof hanger, reduces heat transfer & condensation
Our Garden Room and Patio Room roofs come with a variety of options and meet or exceed all building code standards. Ratings from R-22 to R-50. Projections up to 35 ft.
Reinforced female edge
Deep set connection for positive lock
Double sealant reservoir
Internal drainage system
Interlock designed for free movement
Easily unlocked if necessary
Fully engineered for all building codes
Lengths to 35 ft.
Widths 3", 4", 6", 8"
skylight and fan beam adaptable
Lifetime factory warranty
Extruded guttering available
Garden rooms & patio room roof Spans:
Live load
10#
20#
30#
35#
40#
3" Roofs
17'
13'
11'
10'
9'
4" Roofs
20'
14'
12'
11'
10'
Dura-Lite Roof Glass is 8-Times Stronger Than Residential Glass, 10-Times more Scratch Resistant than Acrylic, Virtually Indestructible - Safer For Your Family -
Lifetime Factory Glass Guaranty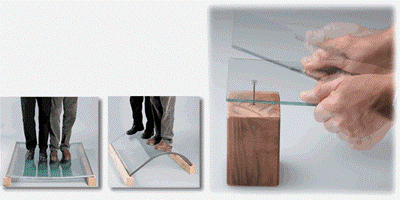 Solar Heat Gain: We've all had the experience of parking our car at the mall on a sunny day, then returning to the car an hour later to find that it's an oven inside. Sunrooms are glass-intensive structures which make them susceptible to overheating. Up to 90% of the surface area of a sunroom is glass, so the performance of the glass has a direct and significant affect on the comfort and usabilityof the room. What sense does it make for your clients to invest in sunrooms or patio rooms that overheat so quickly that they can only be used comfortably on mild days in Spring or Fall?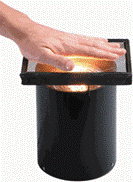 Smart Glass 60 & 90 is Cooler in Summer/Warmer in Winter
4 times Less Heat gain & Heat Loss
4 times more insulation than our closest competitor's glass
Keeps your heating & cooling bills lower. Allows you to use your Room year-round
Prevents fading of furniture with 5-times less ultraviolet destruction
Ultraviolet Radiation: It is widely know that UV radiation is harmful and damaging, to people as well as to fabrics and furnishings. Glass products that transmit a high percentage of UV radiation will result in faster fading & damage to fabrics & furnishings in that room. Homeowners who spend time in these rooms receive unsafe exposure to harmful UV radiation